Complex breast issues
Individual results may vary.
Case ID: 2080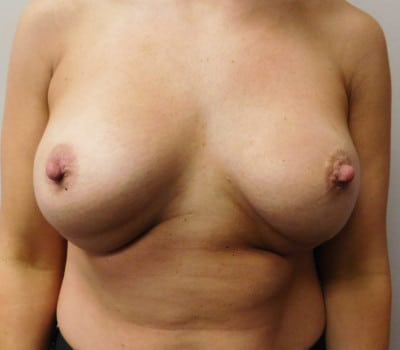 Front:
Right:
This is a 35 yo female who had a prior breast augmentation. With time, her implants bottomed out and developed a "double-bubble" deformity. Here she is 3 months after her revision surgery where each capsule was tightened on the inferior half and reinforced with an acellular dermal matrix. Her implants are now higher and her lower breast deformity is now improved.